One of the best things about making games is connecting with fans, and one of our favorite ways of connecting is receiving artwork inspired by our games. Thanks to everyone who's taken the time to create and send in images of your drawings, sculptures and paintings!
If you want to share your game art with us, please share it with us via email (info@vectorunit.com), Facebook or Twitter!
Gatcha Life Leilani 2.0
Gatcha Life Leilani got a makeover!
by Jocelyn Flores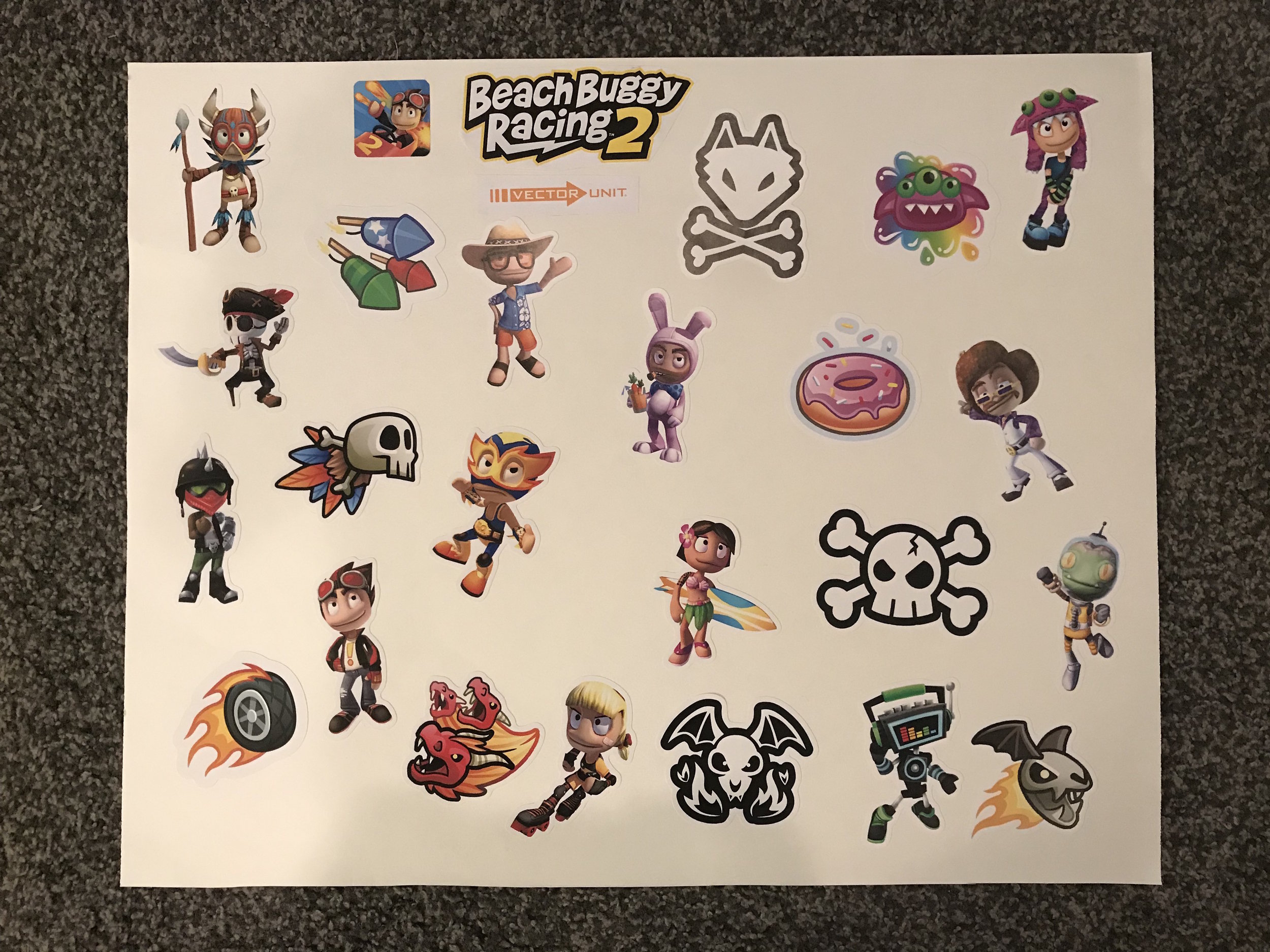 BBR2 Poster with Pizzazz
One of our favorite families has been collecting Beach Buggy Racing 2 stickers and we're delighted to see the final result!
by Tyler Barton
Beach Bro
Claire says he's her favorite too!
by Claire Panim Suarez
BBR2 Gender Swap
What if the BBR2 characters were the opposite gender?
by Jocelyn Flores
"Mcskelly and the Spookster 😎🏁 "Arrr!"
Leilani
"Made Leilani one of the best racers in the world. Maybe 🤔😄🌸"
by Tobias Kanje
Monday Rez
A Monday pick-me-up
by Claire Panim Suarez
Roxie
First introduction to the third sister in this talented family of artists!
by Claudette Panim Suarez
Beatbot
Bop bop boom!
by Chloe Suarez
Off the Ropes
More amazing fan art from Claire. LUCHAARRAAANNNN!!!
By Claire Panim Suarez
Rez - We Heart Vector Unit
And we <3 this piece!
By Claire Panim Suarez
Beach Buggy Gatcha
Jocelyn recreated her favorite Beach Buggy Racing characters in Gacha Life, and they look amazingly cute!
By Jocelyn Flores
MouseBot with Cheese
If there's one thing we know about MouseBot, it's that MouseBot loves cheese.
by Vera Knoesel's daughter
Rez and His Buggy
A lovingly crafted portrait of a boy and his car.
By Isaac Arteaga Doria
Pixel Art Rez
A great pixel art rendition of Rez.
By Rebecca Foxx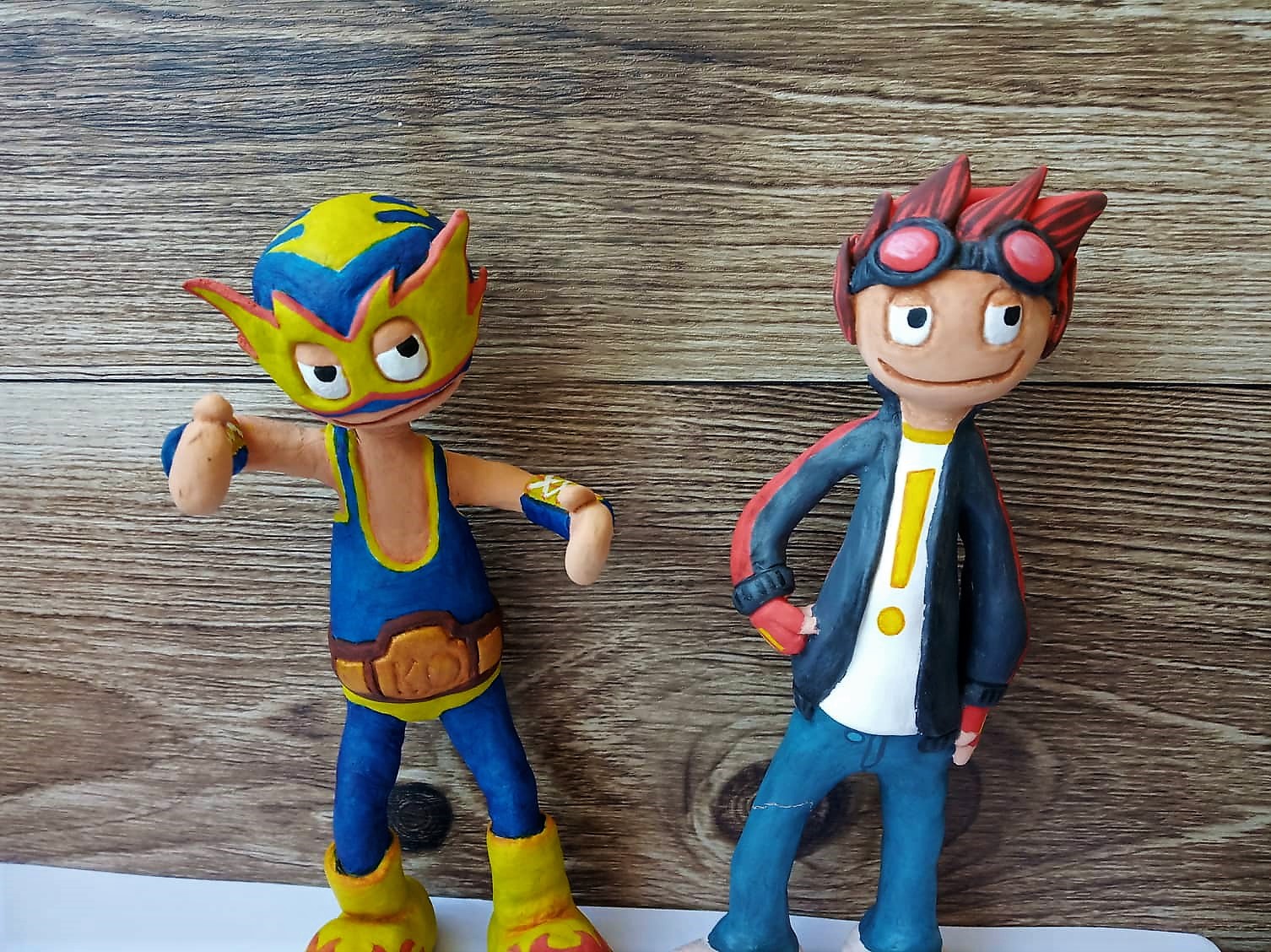 BBR Clay Sculpts!
These great clay sculptures of El Zipo and Rez put the 3D in 3D!
By Elena Fedotova
The BBR Crew
Sent in by Henry's dad. We love connecting with our young fans!
Our profile picture!
Claire has been spoiling us with her fun pieces! This one is from April 2019.
By Claire Panim Suarez
Mikka
A beautiful take!
By Alleyah Garvey
Color profile picture sketch
Another masterpiece by Jocelyn! We also love when our artistic fans start chatting with each other in our comment threads.
By Jocelyn Flores
El Zipo
El Zipo … as a real hunk!
By Alleyah Garvey
Beach Bro
According to the talented Alleyah Garvey, Beach Bro doesn't need Hawaiian shirts.
The Yeti
By John Consentino
Fan Art Contest
Rez
By Kyle O'Brien
Fan Art Contest
Rez
By Aki Ranniko
Fan Art Contest
Beach Buggy Blitz McSkelly
By Luiz, "dubstepbrony4life"
Fan Art Contest
Rez on the Beach
By Mark Villa
Fan Art Contest
Rez and Beach Buggy
By Oskari Koskinen
Fan Art Contest